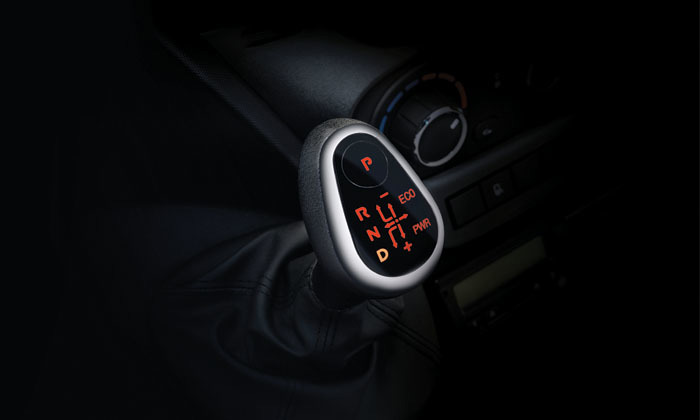 POWERFUL DRIVELINE
The Daily Minibus features IVECO's market-leading 8-speed Hi-Matic full automatic transmission. The Hi-Matic delivers crisp and seamless power, providing drivers with benefit of reduced fatigue, especially when driving in congested traffic conditions.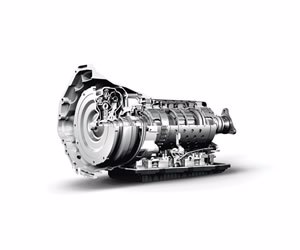 The Hi-Matic features both 'Eco' and 'Power' modes. When Eco is selected, the transmission changes gears at lower rpms, while 'Power' mode holds the vehicle in each gear for longer for even crisper acceleration when it's needed. The unit can also be operated in manual mode, allowing the driver to select their preferred gear according to the conditions.
A PERFECTLY MOVING EXPERIENCE
The multi-award winning IVECO Daily Minibus range is bigger and better with more options, greater safety features, higher comfort levels and cleaner, more efficient Euro 6-rated engines. Available in 11, 16 and 22 seat plus driver models, and in two trim levels, it's a combination that's made our Daily one of the most trusted and best-selling minibuses available.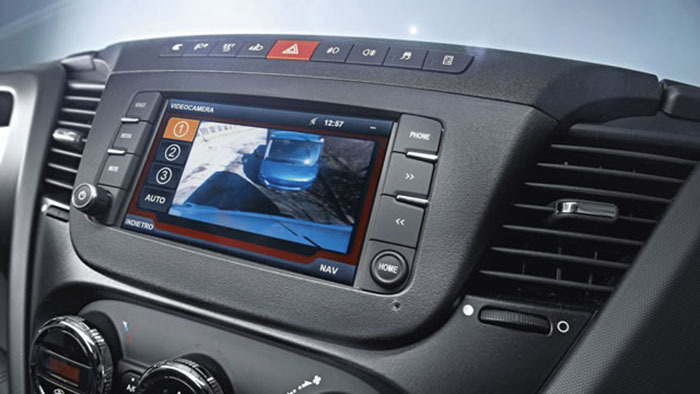 HIGH LEVEL SAFETY
Passenger safety and the well-being of other road users is a top priority for IVECO, so the Daily Minibus range delivers an extensive array of standard active and passive safety equipment. Along with three point seatbelts, and the superior stopping power of front and rear disc brakes with ABS, all Daily Minibuses are equipped with a driver SRS Airbag and IVECO's 'ESP 9' package.
'ESP 9' package includes:
Anti-Lock Brakes
Electronic Brake-force Distribution
Electronic Stability Program
Anti-Slip Regulator
Drag Torque Control
Hill Hold Control
Adaptive Load Control
Trailer Sway Mitigation
Hydraulic Rear-wheel Boost
Hydraulic Fading Compensation
Roll Movement Intervention
Roll Over Mitigation
Lane Departure Warning System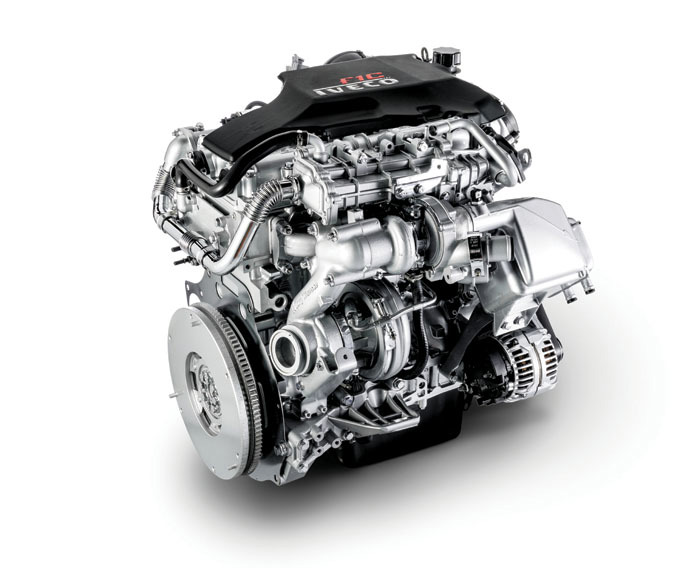 IMPRESSIVE ECONOMY
At the heart of the Daily Minibus range is a powerful, yet quiet and efficient Euro 6-rated engine. This sophisticated powerplant has the horsepower to get your crew where they need to go, while keeping emissions low and delivering impressive fuel economy.
Features of the Euro 6 engine include:
F1C 4-cylinder turbo-diesel powerplant.
Sophisticated 'Unijet' common rail injection and four valves per cylinder for added efficiency.
An impressive 180 hp (132kW) and features a flat torque curve with maximum torque of 430Nm from a low 1,500 – 3,000 rpm.
Meets the stringent Euro 6 emissions measure using a combination of EGR and SCR emission control that does not require driver intervention.
Impressive fuel efficiency, leading to lower operating costs.
Generous oil change intervals of 40,000 kilometres, reducing downtime and maintenance expenses.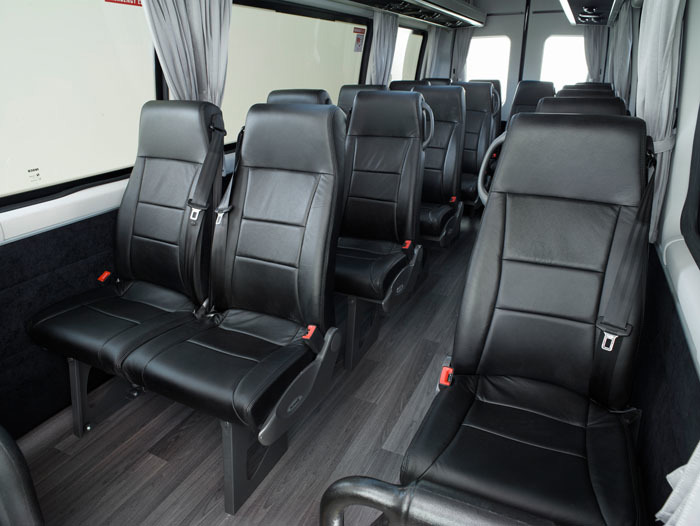 FIRST CLASS COMFORT
Comfort is at a premium in our Daily Minibus with features designed for a comfortable ride including front independent torsion bar and rear air suspension, which can be electronically adjusted to allow easier entry and exit to the minibus. Additional comfort comes via a heated and air suspended driver's seat, cruise control and an electric bus plug door that allows the driver to operate the door without leaving their seat.
Connectivity comes via the clever, touchscreen IVECONNECT multimedia system including radio, CD player, MP3 and DVD player, GPS and reversing camera.
A DAILY MINIBUS FOR EVERY SITUATION
Featuring a sleek, modern European design, the Daily Minibus is available in 11, 16 and 22 seat plus driver models in two trim levels, 'Shuttle' and 'Executive'. From aged care transport to charter work or rental duties, there's a Daily Minibus to suit every application. As with all of IVECO's extensive product range, Daily Minibus owners can expect quality backing and support that will make the ownership experience satisfying and hassle-free.
The Daily Minibus range comprises:
Shuttle 11: 3520mm wheelbase and 'H2' roof (1820 mm standing height), seating for 11 plus driver and GVM of 4.495 tonnes (meaning it can be driven on a passenger car licence).
Shuttle 16: 4100mm wheelbase and 'H2' roof (1820 mm standing height), seating for 16 plus driver and GVM of 6.1 tonnes (requires a light truck licence to drive).
Executive 16: offers the same benefits as the Shuttle 16 with additional premium touches including leather seats, timber-look flooring and generous 'H3' roof (2010mm standing height) for additional overhead space.
Shuttle 22: 4100mm wheelbase and 'H2' roof (1820 mm standing height), seating for 22 occupants plus driver and GVM of 6.1 tonnes (requires a light truck licence to drive).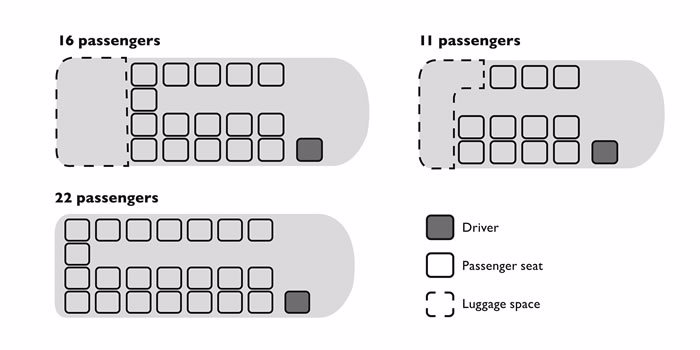 PEACE OF MIND, NO WORRIES
The Daily Minibus range is backed by a comprehensive 2 year/200,000 kilometre warranty. And, when support is needed, you're backed nationwide by an IVECO dealer network of over 60 outlets including parts and service facilities. That means professional back-up, whether you're close or far from home.
With IVECO, you can take control of your vehicle maintenance costs via a series of tailored service packages that maximise uptime and deliver the maintenance regime that best suits your needs. A fixed monthly fee ensures your Daily Minibus servicing is covered on time, every time. And, in the unlikely event of a break-down, IVECO's Customer Care Centre is on call at 1800 4 IVECO (1800 448 326), and ready to connect you with your nearest IVECO Dealer.
Discover More
Please provide your details below to find out more. One of our specialists will be in contact with you shortly